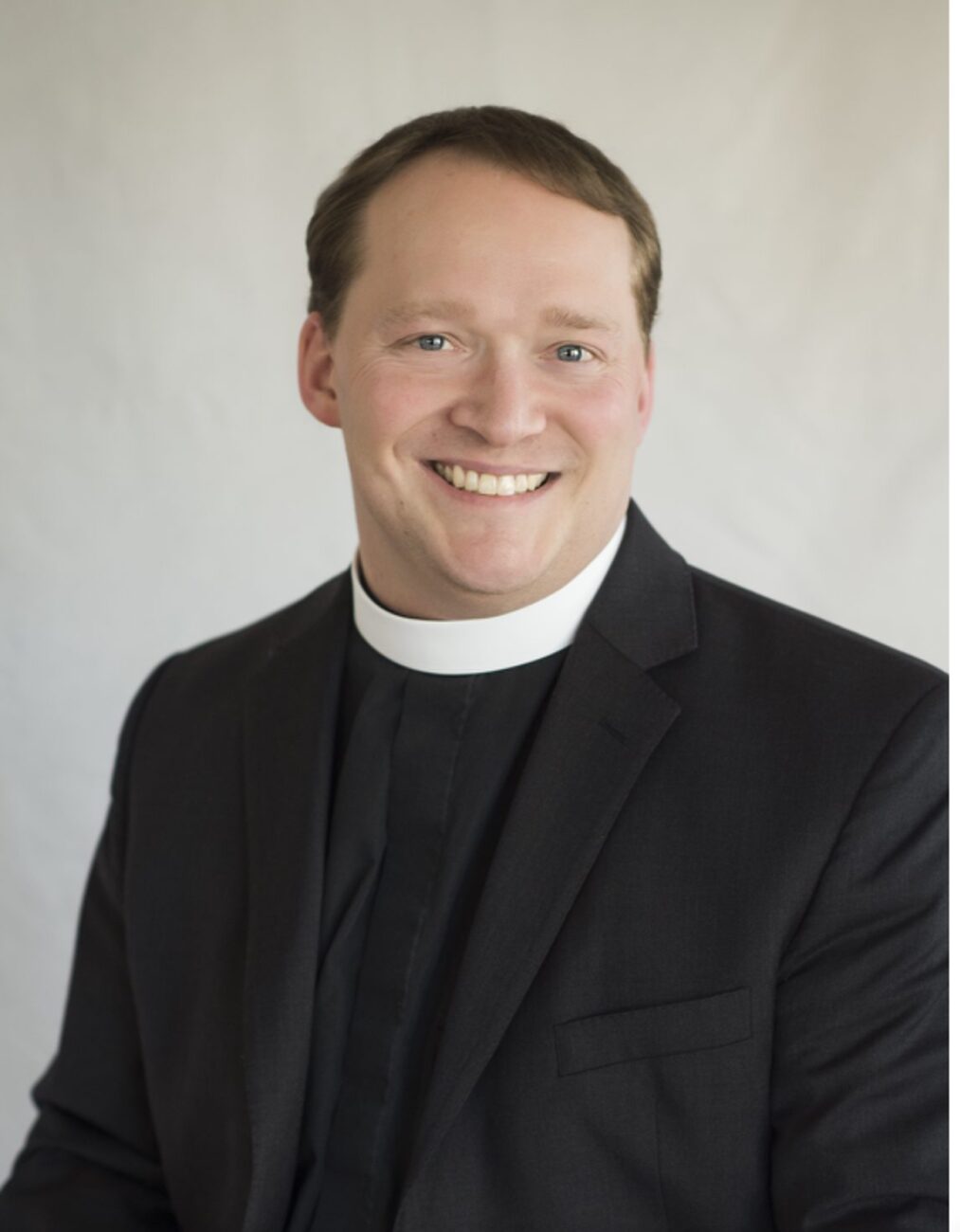 Father Tim Backus
Raised in North Carolina, Fr. Tim graduated from Appalachian State University in Boone, NC, with undergraduate degrees in psychology and music therapy before heading off to Seminary. While attending App State (ASU), Tim used to hike and ski in the mountains of North Carolina. Now that he has been to Colorado, he understands why many people in the west call the Appalachian Mountains 'hills.'
After graduating with an M.Div. from Virginia Theological Seminary in 2009, Fr. Tim first began his ordained career in the Diocese of the Central Gulf Coast as the Associate at Christ Church in downtown Pensacola for five years with a primary emphasis on youth ministry as well as young adult ministries. During that time, Tim was in charge of weekly junior and senior high groups as well as summer programs, mission trips, lock-ins and everything in between including 'Worship on the Water,' their summer youth paddle board ministry. There were multiple young adult groups under his helm including 'Theology Pub Club,' an informal spiritual conversation held at one of the local pubs in the downtown area. In 2015, Fr. Tim received the call to serve as rector of St. Francis of Assisi, Gulf Breeze, just outside of the Pensacola area where he served until his new call as vicar of St. Brigit in Frederick, beginning Aug 1st, 2021.
During his time in the Diocese of the Central Gulf Coast, Tim served on a variety of commissions including the Commission for Youth, Young Adults, Cursillo, and Commission on Ministry (COM). Across the greater church, Tim has attended CREDO, was invited and attended a Gathering of Leaders conference, was selected as a participant and convener of a peer preaching pilot program through the Episcopal Preaching Foundation, and did a month-long cultural immersion in Burma (Myanmar), which included co-leading an Anglican Conference for students in the Diocese of Toungoo.
Tim has grown up playing drums and percussion most of his life including the drum-line of the ASU marching band, percussion ensembles, and Steely-Pan Steel Drum Band. Tim also plays guitar, loves most sports, and any post-apocalyptic show or movie is right up his alley. Tim's wife, Sarah, is a Pensacola native and middle school teacher. They have two talented children, Haven (16) and Simon (13) Slay. Email: [email protected]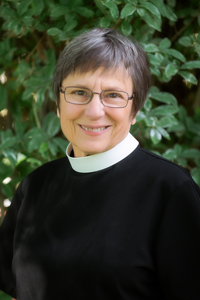 The Rev. Nancey JohnsonBookstein, Deacon
Nancey JohnsonBookstein "Bookie" grew up in Albany, New York, went to college in Boston, received her Master's degree in Physical Therapy from the Medical College of Virginia in Richmond, and came to Colorado in 1976. She and her wife, Joan, discovered Holy Comforter in 1989 and were in the first group of Stephen Ministers. After moving to Colorado Bookie earned her Ph.D. at University of Northern Colorado in 1998. Bookie is very active locally, as well as at the state and national levels. She does outreach through her professional organization, is a retired Associate Professor and Director of Admissions for the Physical Therapy Program at the University of Colorado Medical School, and serves on the Admissions Committee for the Medical School and for the Master's Program in Human Anatomy at Anschutz Medical Campus. She teaches medical students, Physician Assistant students, PT students, and Master's in Anatomy students.
Bookie was admitted as a Postulant for Holy Orders in May 2008. Serving a term as President of the Board of Directors for St. Benedict Health and Healing Ministry, she continues to provide physical therapy to the homeless through that organization. She was the Worship Ministry leader at Holy Comforter for several years and is a Eucharistic Minister and a Eucharistic Visitor. A member of the Green Team, Bookie was on the ground floor of helping make the Farmers' Market at Holy Comforter a reality. Phone: 303-918-9110, E-mail:  [email protected]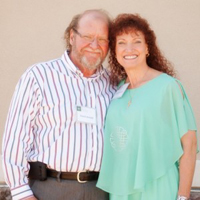 Shelly Arnold, Administrative Assistant
Shelly assists with a variety of administrative tasks for the congregation like putting together the weekly bulletin, putting together and sending out the Weekly E-Mail Update, overseeing the production of the Monthly Newsletter
The Celtic Courier
, and a variety of other tasks.
E-mail:
[email protected]
David and Shelly Arnold, Sextons
David and Shelly Arnold serve as the sextons, or maintenance team, for St. Brigit. They donate many hours in addition to the paid positions. Their responsibilities include maintaining the classrooms, the sanctuary, and the majority of the landscaping around the church and labyrinth. Email: David @sol3.net, [email protected]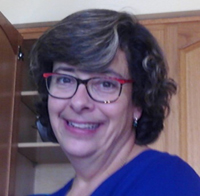 Marlene Stroud, Bookkeeper
Marlene has lived in Broomfield for thirty-three years. She has two daughters and two granddaughters. When she is not crunching numbers, you will find her in her garden, on a bike ride, or camping. One of her gifts from God is a love of numbers and spreadsheets. She has been able to use this gift to help the Broomfield Farmers' Market through eight market seasons so far. She is also the bookkeeper at Holy Comforter Episcopal Church. She says that for her to be able to use both her love of numbers and her faith in God to advance the Kingdom of God here on Earth is an amazing blessing. Email: [email protected]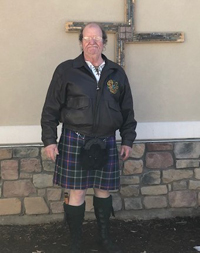 David Arnold, Choir Director
David's love of choral music began at age ten when he began singing in the elementary school choir. By sixteen his church choir director started training him to conduct and lead worship.
After getting out of the Navy in 1978 he started work on a music degree with the emphasis in choral conducting.
Since then, David has been a worship leader and choir director for several churches in different denominations. He has worked with mainly small choirs with ten to thirty members.
David has always believed that the message of Jesus can be proclaimed through song by any-size group that sings for the glory of God. Email [email protected], [email protected].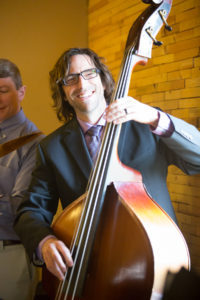 Darin Manica, Music Director
Darin has been the pianist at St. Brigit since we began our weekly worship services. Darin holds piano performance degrees from UMKC and the University of Colorado, and taught on the faculty at Colorado State University. Darin has been the featured guest artist with the Middle Tennessee Symphony, Timberline Symphony, Gonzaga University Orchestra, and the Loveland Chamber Orchestra playing the works of Prokofiev, Bach, Saint-Saëns, Finzi, and Liszt. Darin is employed as a software engineer and you can find him during his free time enjoying cooking for others, spending time with family, or picking up and learning some new and interesting instrument.
Phone: 303-596-8264 (cell)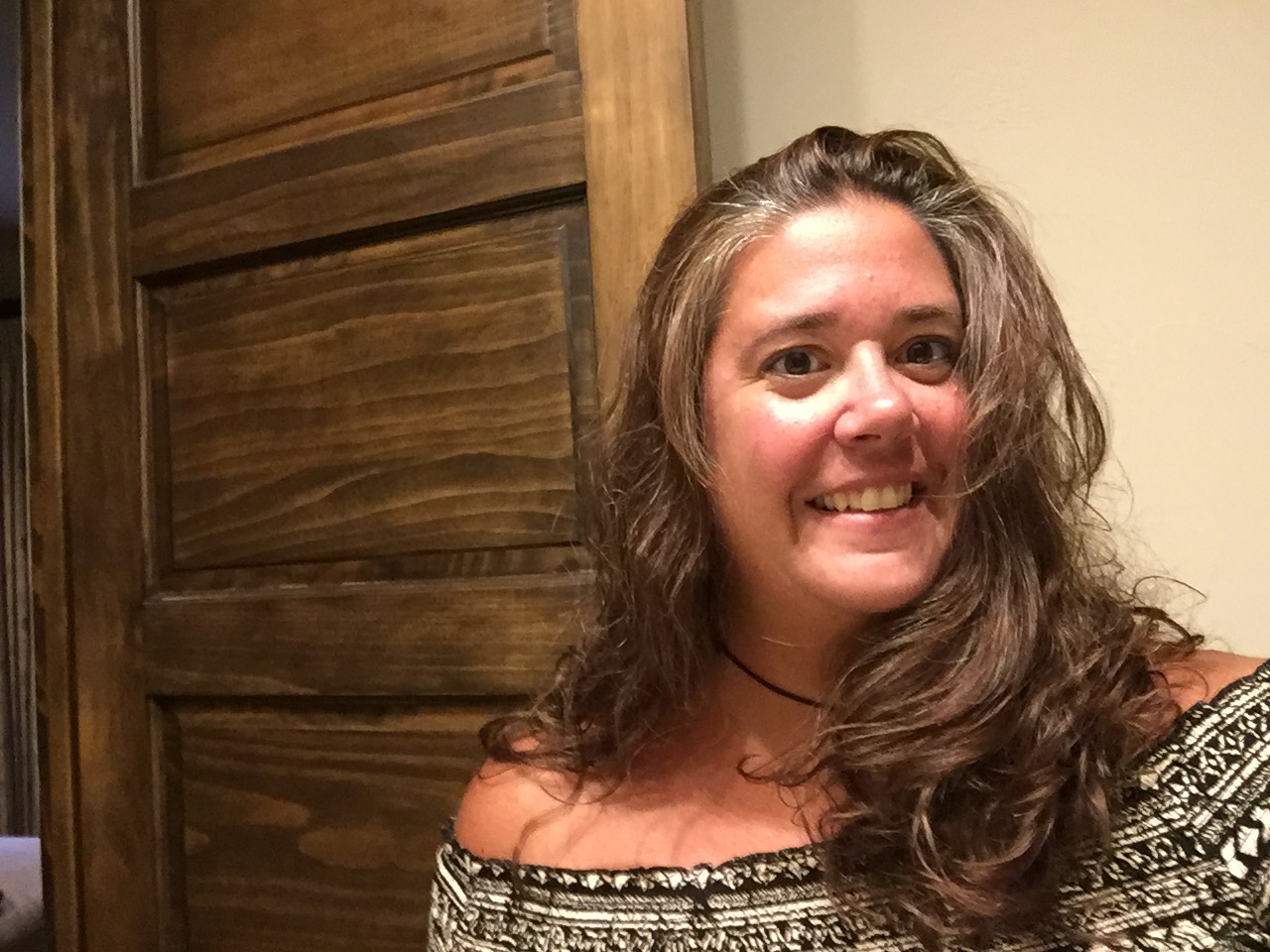 Michelle Mrsan, Interim Co-Admin, Webmaster, and Technology Specialist
Michelle was born in Pontiac, Michigan, and lived her whole life on Michigan's beautiful lakes. She enjoyed sailing, skiing, playing sports, reading and school. Most of her education was in public schools but she did attend Our Lady of Mercy Catholic High school. After high school she went to the University of Michigan, the only college she applied to, and graduated with degrees in Chemistry-BS and Neuro-Psychology-BA. After doing medical research for a couple years, Michelle returned to college at Wayne State University and earned her BS in Pharmacy. Growing up in a pharmacy retail family, she decided to work in community pharmacy where she spent years 21 years and retired in 2016. Next Michelle rode a stage coach out west to start a new life and found an old love, Jeff Nieusma. Since living in Colorado she has become an active member of St. Brigit and likes to find random projects to attack and conquer. Lately she has taken on being the clerk for the BCC, coordinating all the internet connected technology, and being the St Brigit and Brigit's Village webmaster. Michelle has friends and family all over the country and travels frequently to visit, but is always available online at [email protected], via text or lastly through phone calls.