LEARN…GROW…LOVE
At St. Brigit we believe that children develop their own sense of who God is at a very early age. We take seriously our responsibility as adults to help foster and support them in their journey and understanding. One of our core values is that St. Brigit would be a place where children learn to love God and one another, and we work to faithfully live that core value in all that we do.
Preschool – 5th Grade
This class is to help children in this age range grow in their personal lives and learn what it means to be a member of a community. The class is designed to support St. Brigit's goal of being a welcoming community where God's love transforms lives through worship and service to others. The lessons are a progression of readings that follow the liturgical year.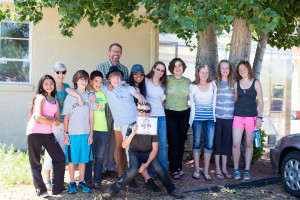 Youth Group – Grades 6 – 12
This group meets weekly to participate in activities designed to live out the message of the Gospel: to love God and neighbor.
Youth group provides opportunities for service, both within the church and in the larger community. The Youth Group meets each week for Sunday School during the 9:30 am Sunday service. They participates in two diocesan retreats in the mountains; one in the spring and another in the fall and there is also an annual mission trip. The Youth have several "lock-ins" at the church along with other fun outings like bowling or laser tag which build relationships through fun. All youth in 6th-12th grades are welcome to join us!
Confirmation classes prepare and guide teenagers and adults through the process of learning about the Christian faith. Following this instruction, the participants make their own decisions as to whether they would like to be confirmed in the Episcopal Church.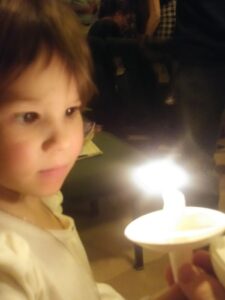 Nursery – Infants & Toddlers through 3 years of age
A nursery is provided for infants and toddlers up through three years of age in the yellow farmhouse and is staffed by trained and background-checked, child care providers.
Ministers to Children: Amy Thoming, Ann Cooper
Youth Group Facilitator: Juanita Redfield