A Prayer for Peace in the Middle East
God of Justice, 
bless those who work for peace through justice. 
Strengthen their resolve in the face of seemingly endless violence. 
Guide the leaders of the people of the Middle East to know your will and to support a just peace for all of your children. 
God of Love,
lifting up the holy land for all humankind, 
breathe love and compassion into our prayers with a
desire for nothing other than peace: 
peace in our hearts, 
peace for all creation, and 
especially peace in the land that is called holy. 
God of Hope, 
we lift up the city of Jerusalem, 
distracted and divided, 
yet still filled with promise as all the cities of the world. 
Come again into our cities, places of worship, 
Upper Rooms and Gethsemanes, 
that we may be given sight to recognize you. 
God of Mercy, 
even as we long to understand that which is often
beyond our comprehension, 
we lay before you the hearts, minds and bodies of all
those suffering from conflict in Palestine and Israel. 
Shower upon all the people of the Holy Land the spirit of
justice and reconciliation. 
God of the Nations, 
give to all our people the blessings of well-being,
freedom, and harmony, and, 
above all things, give us faith in you that we may be
strengthened to care for all those in need until the
coming of your son, our Saviour and Lord. 
Amen
"A Prayer for Peace in the Middle East," courtesy of The Church of Scotland, Christian Aid, and the Scottish Episcopal Church, in partnership with the worldwide ACT Alliance.
Sunday Services
Enjoy Sunday Services in person or live streaming on Zoom. If you can't make it at 9:30, visit our YouTube Chanel and watch the service anytime!
ATTENTION ZOOMERS: The congregation email for the Service will be sent out on Sunday mornings at 8:00am. To get on the mailing list email: [email protected] with your name and email address.
Click for Zoom link or YouTube

channel

.
**Zoomers, please us know about your Zoom experience is so we can fine tune the new sound system. Send comments, questions, complaints to Shelly Arnold at [email protected].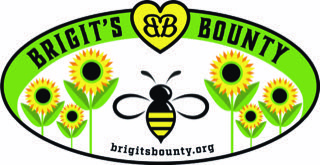 Would you like to financially support Brigit's Bounty?
Scan the QR code below or go to the Brigit's Bounty website (https://brigitsbounty.org/donate/).
We could really use your financial support to keep Brigit's Bounty going!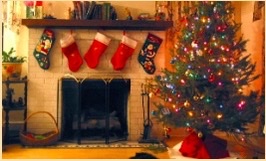 Christmas Service Schedule
This year, Christmas Eve falls on a Sunday.  We will have two services on Sunday, December 24th, Christmas Eve.  We will have our normal 9:30am service which will be our Advent 4 service featuring the St. Brigit choir, and later in the day at 4:30pm, we will have our Christmas Eve service.  Both services on the 24th will include our brass ensemble!  There will not be a service on Christmas Day at St Brigit, though there are a couple from around the region if desired.
Additional Christmas services from around the region:
Blue Christmas services – For those feeling down or grieving through the holidays:
Saturday, December 2nd, 5pm – St. Mary's Episcopal, Boulder
Wednesday, December 20th, 7pm – St. Ambrose Episcopal, Boulder
Christmas Day services, December 25th
10:00 a.m. Service of Lessons and Carols – St. John's Episcopal, Boulder
10:00 a.m. Christmas Day service – St. Aiden's Episcopal, Boulder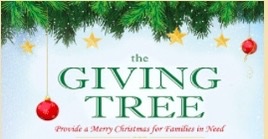 The Christmas "Giving Tree" is in the Narthex! If you wish to participate, please remove one of the white tags hanging on the tree for each person in your family who would like to buy a gift for one of the people served by the Help Center. If you would like help from the Outreach fund for this effort, please let Deacon Bookie know. The gift should Not be more than $50; most should be much less. Once you have purchased your gift, attach the sticker to the gift, but DO NOT WRAP any gift. Gifts must be brought to church on Sunday, December 3rd.
We are continuing to receive the Estimate of Giving forms for which we thank you! If you have not yet submitted your form, please feel free to place your 2024 Estimate of Giving in the offering basket on Sunday, enter it online at stbrigit.org/eog-form, drop it off or mail it to the church. These estimates are what your BCC will use to know what we have to offer towards our 2024 work and budget as a church.  Thank you for the work and gifts that you provide!
Save the date! Sunday, December 17!
Join St. Brigit folk for a festive coffee hour celebration of our Loaves and Fishes In-gathering. We will rejoice together for the 2024 estimates of giving we have received! Hope to see you there.

Let's Connect!
Please fill out the contact card so we can get our relationship started!