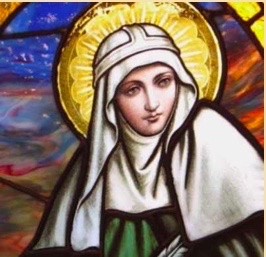 EMBRACE THE SACRED
Friday, March 10th, and Sunday, March 12th, from 6:30 pm to 7:30 pm MST
Engage St Brigit, our Beloved Saint, through her earthly lifetime and beyond
Join us for a virtual pilgrimage brought to you by St Brigit's Episcopal Church featuring the well known Celtic Spirituality author Kenneth McIntosh.
Registration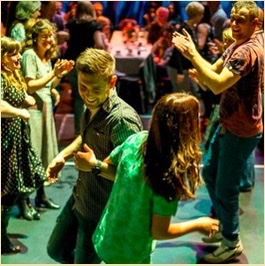 Ceili
It's time for a Céilí! Come dance to the music of our favorite Irish Pub band, Pete Strickler and the Burns Pub Session Group.
Friday, February 10th, 6:30 pm to 9, at St. Brigit. Episcopal Church
Invite your family and friends. Bring your favorite potluck dish to share, BYOB, and stories about St. Brigit, our church or Celtic folklore. Celtic kilts and flat shoes highly recommended! We will provide plates, utensils, and non-alcoholic drinks.
What is a Céilí (kālē)? – a festive family social event with Celtic folk music and singing, dancing, and storytelling. Céilí dances are based on heys, round dances, long dances, and quadrilles similar to American square dancing where a dance-caller explains what to do as you learn on the move. No experience necessary, but be prepared for plenty of fun and laughter!
Sunday Services
Enjoy Sunday Services in person or live streaming on Zoom. If you can't make it at 9:30, visit our YouTube Chanel and watch the service anytime!
Please email

[email protected]

or text 720-208-0280 for the bulletin.
Click for Zoom link or YouTube

channel

.
"Here I am Lord, send me…"
Restarting our Outreach Committee
Do you have a heart for service?  Or a mind for it?
 Do you feel called to work with a team to consider ways we can intentionally reach out to the community?
 Service to others is key
for us as Christians. We are looking for several new members to revitalize this committee and help us consider and plan ways for us as a Christian community to reach out to those in need.  
If you are interested
please contact
Deacon Bookie.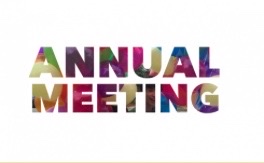 Annual Meeting
MARK YOUR CALENDARS! This year's annual meeting will be on Sunday, February 5th following the service.
At the annual meeting, we will hear reports from the BCC leadership related to what we have worked through as a congregation during 2022. We will also hear reports from some of the ministries, and the FSV (financial stewardship and vision team) on where we stand now regarding our current financial situation.

Let's Connect!
Please fill out the contact card so we can get our relationship started!