PRAYERS
          FOR THE ONGOING 
                    SITUATION IN
                              UKRAINE:
Please submit prayers to priest@stbrigit.org
Father Mother God, Birther of all that is created. We stand strong in Your presence, grounded in Spirit. We stand in communion with all peoples crying out for justice, seeking peace.  Lovingly stretching beyond our physical selves to hold space in Your presence for our collective communities.
We stand in communion with those who have gone before us on the other side of the veil, that great cloud of witnesses, one body in Your Divine Presence, around Your table. We cry out for justice and peace.
Be quick to inspire our leaders with wise direction that justice may prevail.
St Brigit cover Ukraine and her helpers with your mantle. The land cries out with the blood of the wounded and recently dead. Protect and strengthen the helpers, the protectors, the nurturers as we stand together for justice and peace.
Divine One, encircle your peoples, keep fear and destruction without, keep clarity and courage within.
We, your divine children, stand strong in Your Light to shine the way in darkness.
– Members of the congregation
Meet Our New Office Manager!!
Michelle Visser
Michelle Visser, Office Manager
Michelle grew up in Colorado in the Longmont / Boulder area. She got a Masters in Library Science at the University of Iowa and worked for many years as a librarian and as a teacher. She is the mother of a soon-to-be high school student (who keeps her on her toes). Michelle is new to the Episcopal Church and was confirmed just before Covid. As St. Brigit's new Office Manager, she is looking forward to participating in the St. Brigit's community and getting to know everyone!
Feel free to contact Michelle as a way of saying welcome!  Michelle Visser's office email is office@stbrigit.org.  In addition, all emails sent to the admin@stbrigit.org email address will continue to be forwarded to Michelle Visser's office email.  Though part-time, Michelle will be in the office 2-3 times a week for a couple hours each time and available to check email when possible from home.  Welcome aboard, Michelle, we are so glad to have you with us at St. Brigit!
Sunday Services
Enjoy Sunday Services in person or live streaming on Zoom. If you can't make it at 9:30, visit our YouTube Chanel and watch the service anytime! Please email admin@stbrigit.org or text 720-394-1525 for the bulletin.
Click for Zoom link or YouTube

channel

.
Core Values:

 
Children:
A place where children are welcomed and learn to love God and one another. (Luke 18:15-17)
Outreach:
A strong emphasis on outreach to communities with both urgent and continuing needs in Christ's Name. (Matthew 25:34-36)
Hospitality to All:
A place that includes and offers hospitality to ALL. (Luke 10:25-37)
Christian Formation:
A place that nurtures the pursuit of lifelong Christian formation. (Romans 12:1-2)
Caring Well/Home:
A place where we care well for one another and a place we call home. (John 15:12-13 & John 13:12-14)
Safety:
A place that provides physical, emotional, and environmental safety for all and responds to the urgent needs of the communities around us. (Jeremiah 32: 37b-38)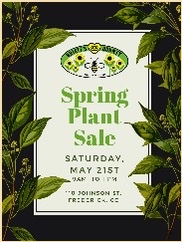 Let's Connect!
Please fill out the contact card so we can get our relationship started!